Potter insists it's not his personality but UCL quarter-final win that counts| SolSportHQ

Graham Potter insisted it is winning and not how the manager behaves that matters after being handed a Champions League head-to-head with fellow mild-mannered boss Carlo Ancelotti.
Hours after outlining his desire to conquer Europe with an expletive-ridden declaration, Chelsea and Potter were paired to meet holders Real Madrid, for the third season running, in next month's quarter-finals.
Chelsea could then come up against Manchester City in the semi-finals — a repeat of the 2021 final in Porto, won by the Blues — if Pep Guardiola's side can get past his former club Bayern Munich in the last eight.
At a hospitality event for Chelsea members on Thursday night, Potter said on stage, in a clip that went viral: 'We will try to beat Everton (in the Premier League today), take the (Champions League) draw and then we will try to win the f****** Champions League.'
Following that draw in Nyon yesterday, Potter said with a smile: 'I said we would try to *bleep* win the Champions League! That's the same for the other seven clubs. They will also say they could lose in the quarter-final because that's the nature of the Champions League. We'll focus on Madrid when we get there. At the moment, it's Everton.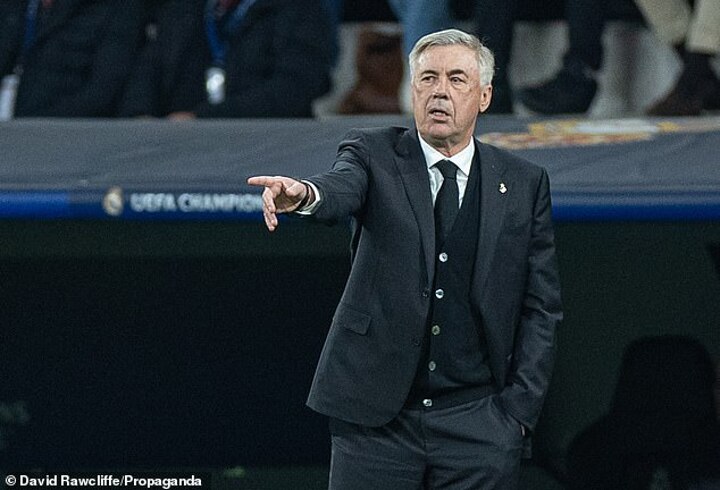 'The feeling is excitement but I would rather speak about Everton because that's the next game. The other stuff is a long way away.'
Having had his understated approach questioned and compared to more outspoken and provocative Chelsea managers of the past, Potter's on-stage rallying cry went down well with supporters.
Asked about Ancelotti and his calm demeanour, though, Potter said: 'I can't be bothered to speak about how people think you should be. Carlo Ancelotti should be him, Pep Guardiola should be him, Jurgen Klopp should be him and I should be me. I don't care what you think is my response to that.
'If you win you can be whoever you want to be and if you lose somebody wants somebody different. You just have to be yourself. If you try to act, the situation finds you out. Carlo has been himself for his whole career and done extremely well.
'I don't know him. I played against him when he was the coach at Everton. He is a gentleman. What he has achieved in his career has been amazing.'
Potter admitted he was surprised to see Mason Mount named in Gareth Southgate's latest England squad. The midfielder was selected only for Potter to confirm 24 hours later that he would not be fit for England's Euro 2024 qualifiers next week against Italy and Ukraine. 'I'm not aware of any setback for Mount. He has never been available as far as I'm aware,' said Potter.
'Yeah, I was surprised to see him named. As a club we will seek clarity about why he was. He needed a bit of time for his injury to settle down, which pretty much ruled him out of England. Whether they needed a bit of time to double-check that, I don't know.'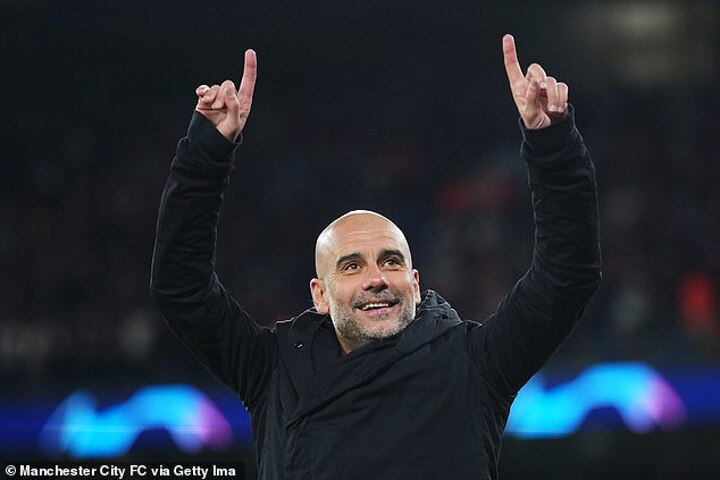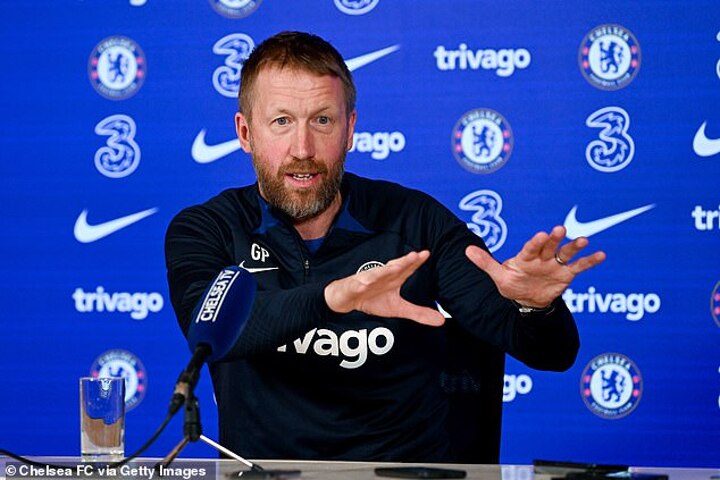 N'Golo Kante could return for Chelsea against Everton today after a long-term injury.
City and Bayern last met in the Champions League group stage in 2014. Bayern boss Julian Nagelsmann said: 'If you win the title no one can accuse you of having the luck of the draw. It was Paris Saint-Germain in the last 16, then it would be Manchester City, then Real or Chelsea and then in the final a Portuguese or Italian team.
'It would be a triumph which would have a high value, one of great mentality and quality.'
AC Milan drew Napoli in an all-Italian quarter-final with the other last-eight tie pitting Benfica and Inter Milan against each other. The winners of those ties will meet in the other semi-final in May.