Chelsea stars downgraded| SolSportHQ

Transfermarkt has released their newest market value update for EPL this season. Several Chelsea stars are downgraded for the Blues are having a dreadful season.
While Chelsea are still ranked 2ND in terms of overall market value.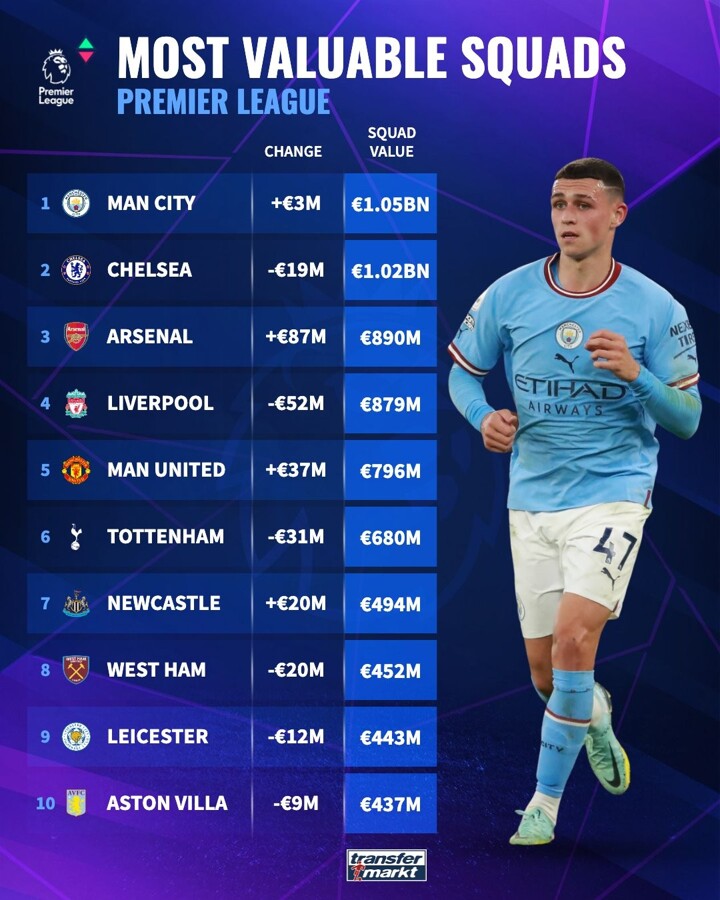 Enzo Fernandez is still among the biggest winners for his brilliant performance recently.